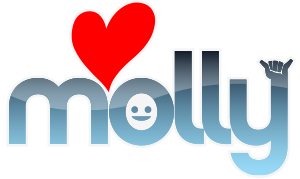 The Molly Fund is Molly's legacy. When Molly passed, We knew in our hearts that there HAD to be some good that would surface from Molly's death and that "good" is The Molly Fund. We have established the Molly Fund at Dana Farber Cancer Institute / Children's Hospital-Boston. Through the Pediatric Resource Program we can provide concrete assistance to on-treatment patients and their families. The Molly Rowlee Fund will be used to assist families with expenses that directly affect their well being and would make an immediate and positive impact on the lives of pediatric patients and their families.
Families with children who are being treated for cancer at Dana Farber/Children's Hospital Boston may be eligible for funds through The Molly Rowlee Fund to help with financial burden that comes with cancer treatment. Please speak to your assigned Resource Specialist (your nurse can help you find them) to start the application process.
Molly's battle with cancer sparked the love of a community and thousands of people rallied behind Molly, as well as our family. Molly's fight has also taught us the importance of helping others. We have been blessed with an incredible amount of financial support from friends, family, and strangers alike at our Molly events and through private donations. It is through these events and donations that we are able to continue to send money to Dana Farber. The love continues to flourish with The Molly Fund. The only expenses we have are the expenses to run the events and a small book keeping expense. All the rest goes directly to patient families.